Accessories
Complete home comfort is about more than just temperature - it's also about maintaining a healthy home with indoor air quality.
Dusty, dirty homes at any temperature can mean discomfort. The air in today's tightly-sealed, well-insulated homes can become stale as the same indoor air is circulated and re-circulated. In fact, indoor air quality is among the Environmental Protection Agency's top 3 health concerns. The agency reports that with dust, pollen, pet dander, mold, skin flakes, chemical fumes, cigarette smoke, Radon gas and more, the air inside your home can be 2-5 times dirtier than the air outside.
Although we usually can't see them, air pollutants are all around us, already inside our homes, and waiting to come in from outside. From our yards to our kitchens, dangerous air pollutants threaten our home health and air quality. Plus, each season brings its own dangers, from mold in the fall and winter to pollens and high humidity in the spring and summer.
Fortunately, Carrier's wide range of air quality solutions, including humidifiers, ventilators, Germicidal UV lamps, media filters, and air cleaners, can together eliminate many of the pollutants threatening your home's health and improve indoor air quality.
Indoor Air Quality Solutions
A clean home includes having clean air. Pollen, animal dander, smoke, bacteria and other pollutants naked to the human eye exist in our homes. B&R Service has solutions to clean your home air with its state of the art air cleaners, purifiers, and media filters.
Wifi Enabled Thermostats
Take control of your home's comfort when you're away and save money when you're home. Your heating and cooling system is where you spend most of your energy dollars so saving on your utilities is important. The innovative wifi thermostats are designed to combine home comfort with reduced energy use; homeowners with programmable wifi thermostats saved an average of 20% on their heating and cooling energy costs. It's what we call the heart of a smarter home. Our comfort consultants will help you choose the best thermostat for your lifestyle.
Air Purifiers
If you've been holding your breath for cleaner air, the wait is over. Our state-of-the-art air purifier sytems trap and kill bacteria, viruses, mold spores, allergens and other pollutants in the conditioned air—and keep them out of the air your family breathes.
UV Germicidal Lamp Systems
Our UV lamps mean lights out for mold and bacteria. They kill the organisms that can grow on the indoor coil of your cooling system. Eliminating these baddies does more than help improve your air quality, it increases your system performance as well.
Humidifiers
No one likes too much humidity. But too little can be just as irritating, especially in winter. When humidity drops too low, you might notice sore throats, chapped lips, itchy skin and sinus problems. You also might notice dry wood in your furniture—which can lead to long-term damage. To help, we offer a variety of products designed to keep your home at a comfortable humidity—and everyone in it feeling great. For example, our steam humidifier is great when a high degree of humidity control is desired, or you could choose a fan-powered or bypass humidifier. All work in tandem with your furnace or fan coil and operate quietly with little energy use to make your home more comfortable. And your hair and clothes will be happy to know they even reduce static electricity.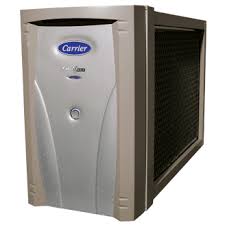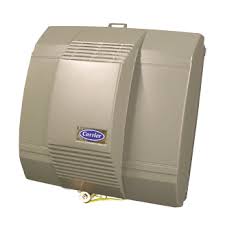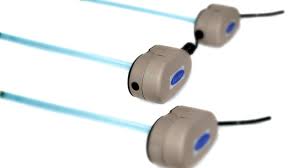 Go Back